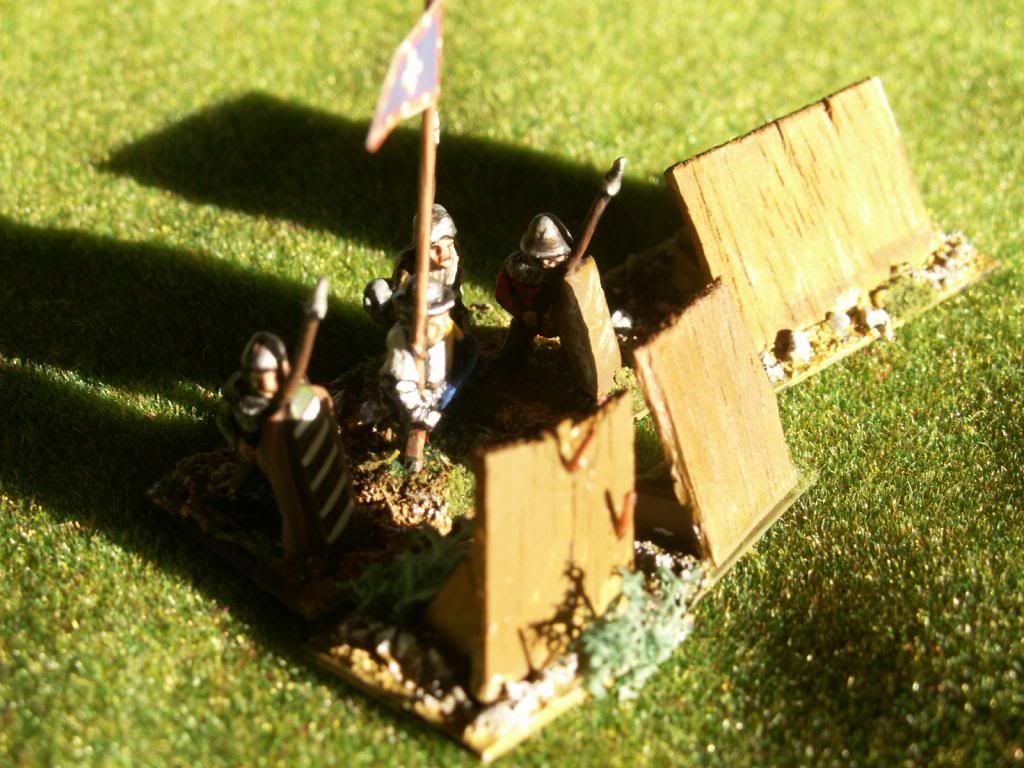 Par un beau matin de 1270, quelques postes avancés scrutent l'horizon, à l'abri des flèches ennemies.


On a beautiful morning in 1270, a few outposts are scanning the horizon, away from enemy arrows.
Bonjour à tous,
J'ai repris les pinceaux, après quelques années de simples retouches et resoclages...
Voici donc la naissance de l'époque médiévale au club,
une quinzaine d'éléments du Royaume de France...
I took the brushes again after a few years of frills...
Here is the birth of the medieval period in the club,
fifteen elements of the Kingdom of France ...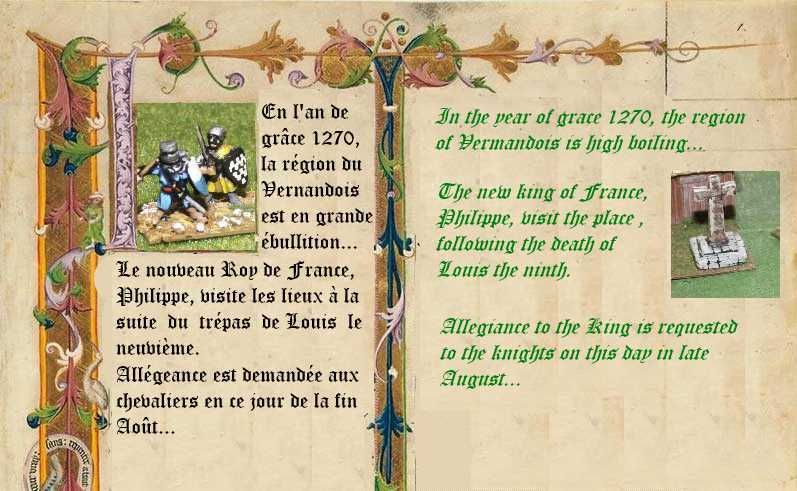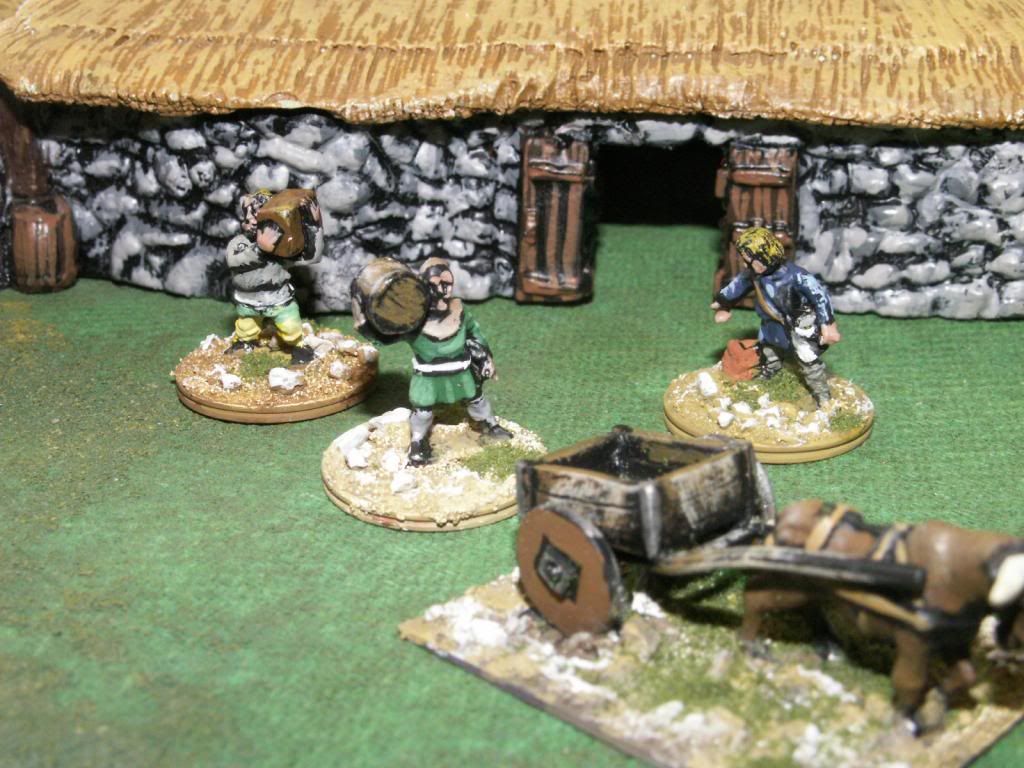 Indifférents à l'agitation ambiante, un groupe de paysans continue de travailler...


Indifferent to the ambient agitation a group of farmers continues to work ...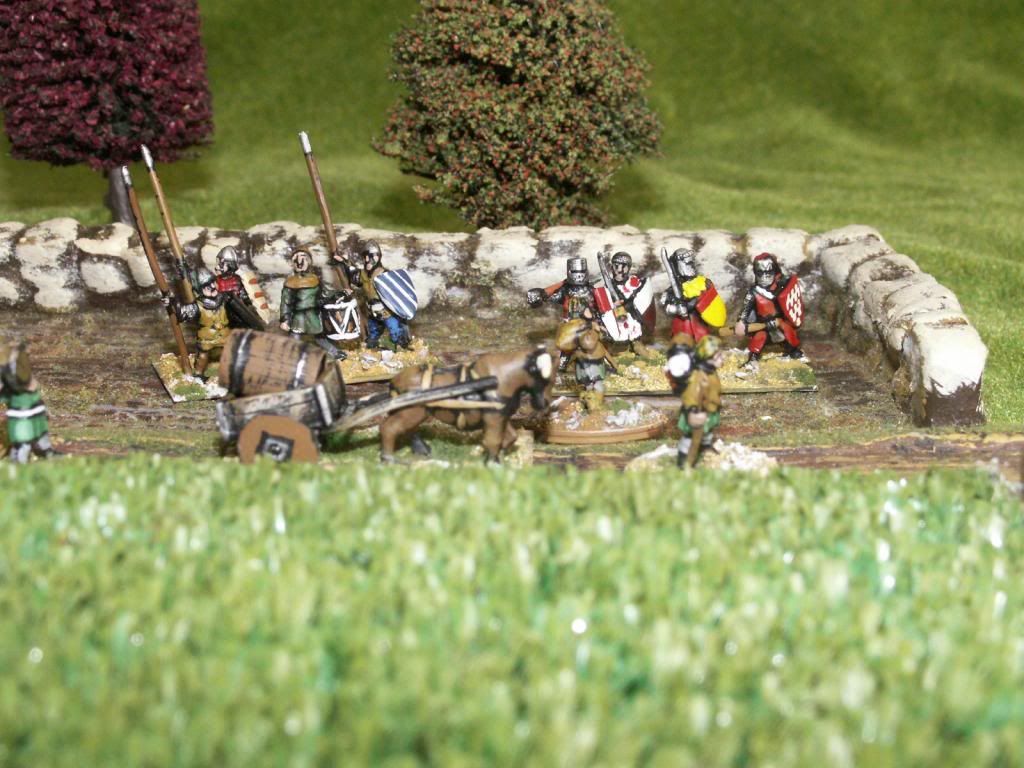 A travers champs, on emmène le chariot...les hommes d'armes se préparent à la venue du roi.


Through fields, the carriage is moving ... the men at arms are ready for the coming of the king.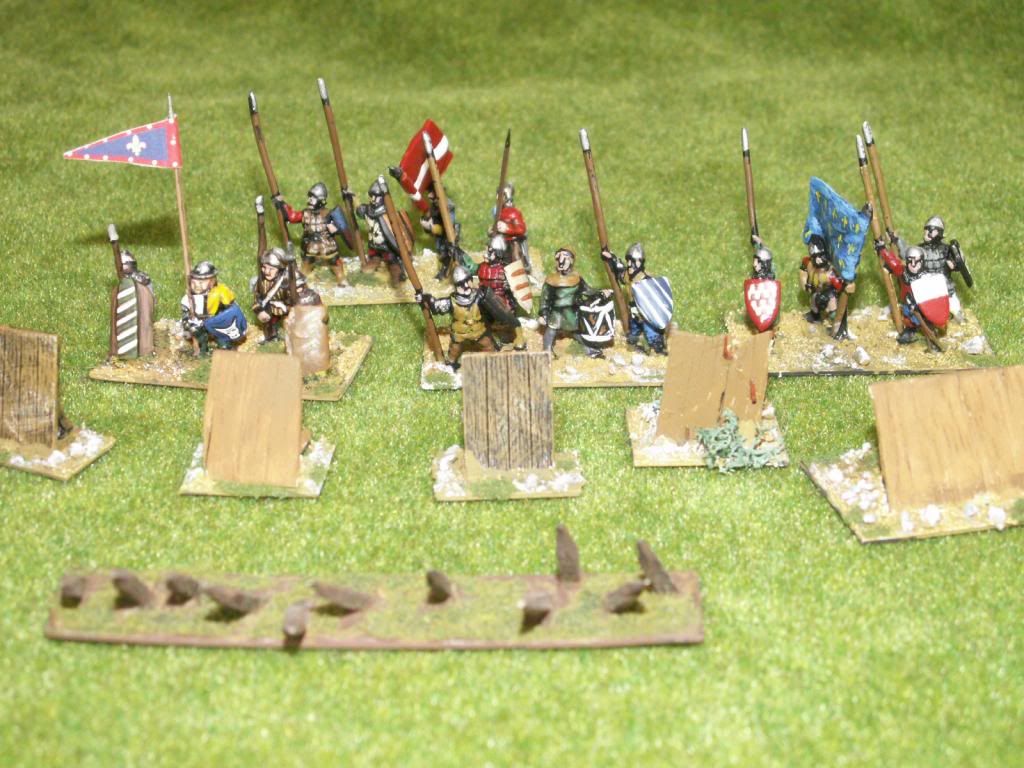 La milice communale, prête à servir le nouveau roi.


Communal militia, ready to serve the new king.
Arbalétriers français, un appui non négligeable.


French crossbowmen, significant support.
La chevalerie française, lourde et puissante, se présente.


The French chivalry, heavy and powerful, appears.
Vive le Roy!




Le Roy Philippe III passe en revue les troupes lors de sa venue...


The king Philippe III reviews the troops during his visit ...
...venue magnifiée plus tard par les vitraux de l'église...


...visit magnified by the windows of the church ...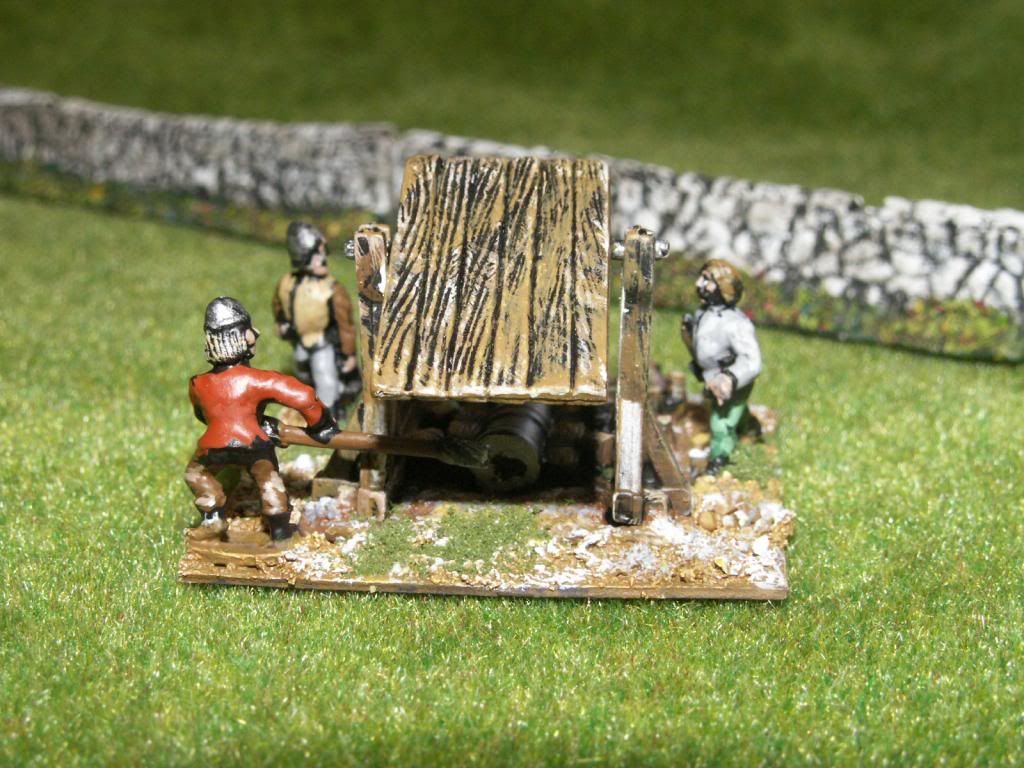 L'occasion de tester une nouvelle arme...aussi intéressante pour ses effrayantes détonations
que pour l'efficacité réelle de ses tirs...
The opportunity to test a new weapon ... interesting for its frightening detonations
as for the effectiveness of his shots ...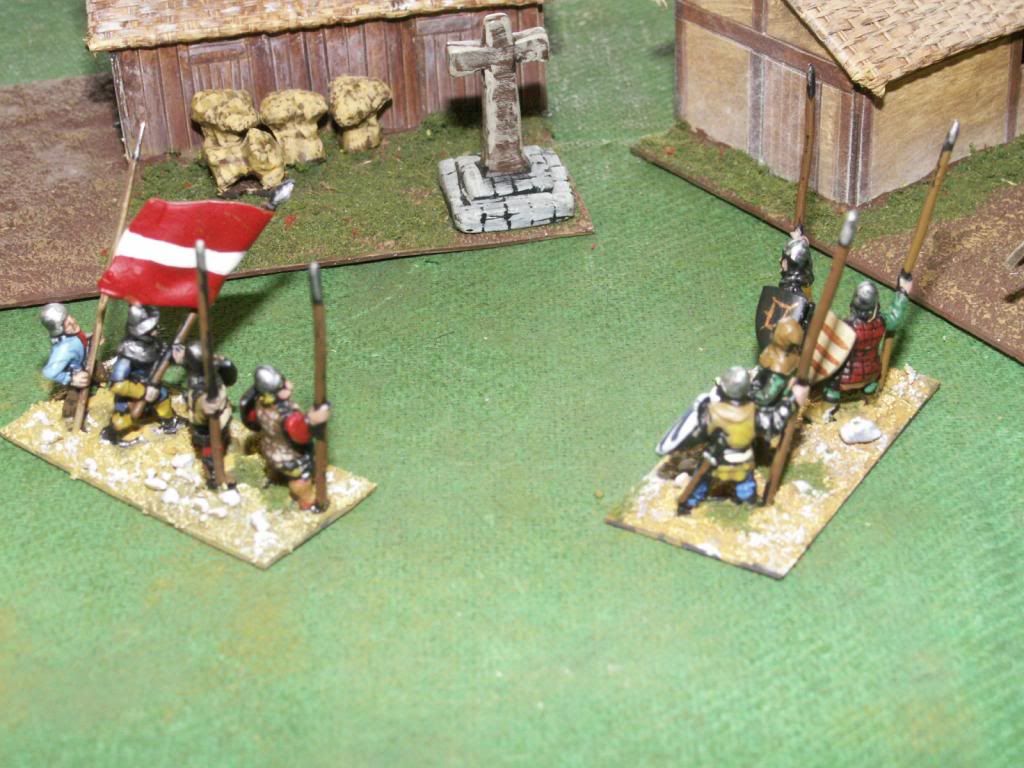 Recueillement avant d'affronter les bandes de pillards.


Meditation before facing the plunderers.
D'une silhouette plus brutale, vougiers et hallebardiers brandissent leur arme d'hast.
In more brutal silhouette

, Billmen and halberdiers brandish their Weapon.
Entraînement au tir dans un champ.


Fire training in a field.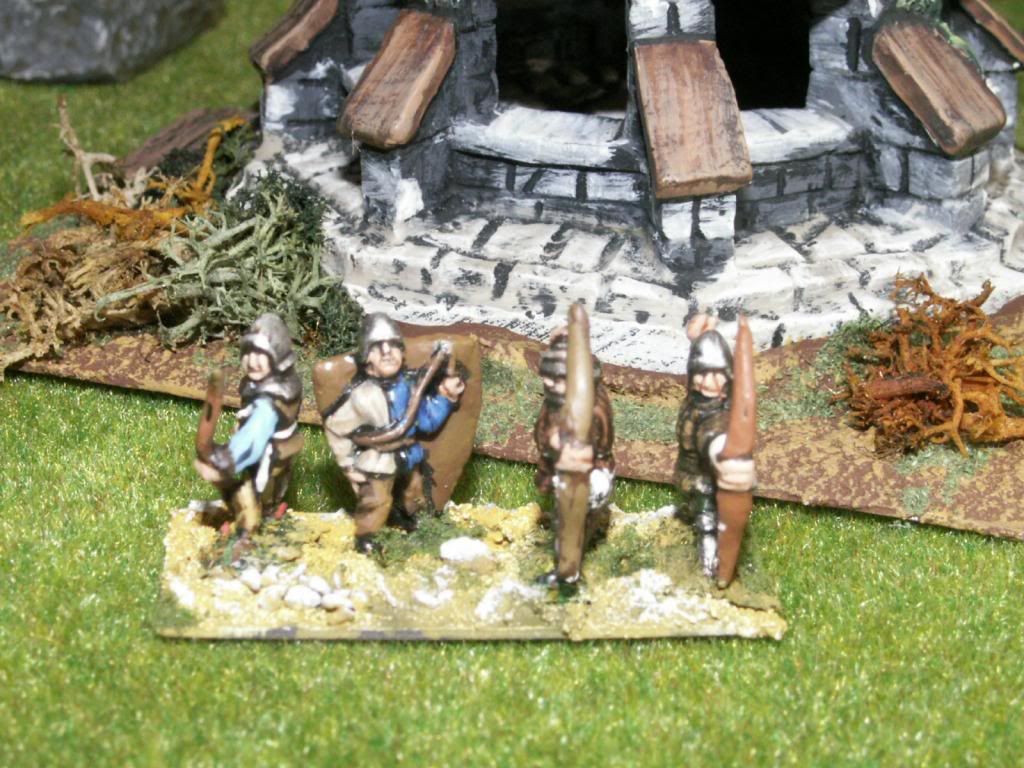 Les archers.
Armée médiévale au complet...pour l'instant!


Medieval entire army ... for now!
Les brigands chassés de la région, la vie reprend son cours. Paysans et artisans auront une vie plus tranquille,
jusqu'à ce qu'une longue, très longue guerre contre l'Anglois se déclenche...mais ceci est une autre histoire...
The robbers forced out of the region, life reumes its course. Peasants and artisans have a quieter life...
until a long, very long war against the Englishmen begins...but that's another story!




Bienvenue à nos nouveaux membres,
Welcome to our new members,


J'espère que ce blog vous plaira,
(Si vous avez un blog, n'hésitez pas à me le dire en commentaire si je ne l'ai pas mentionné en lien...
If you have a blog, do not hesitate to tell me in the comments if I have not mentioned link ...)
Les figurines sont en très grande majorité des Essex,
avec quelques Irregular...
The figurines are overwhelmingly Essex,
Hope you enjoyed!