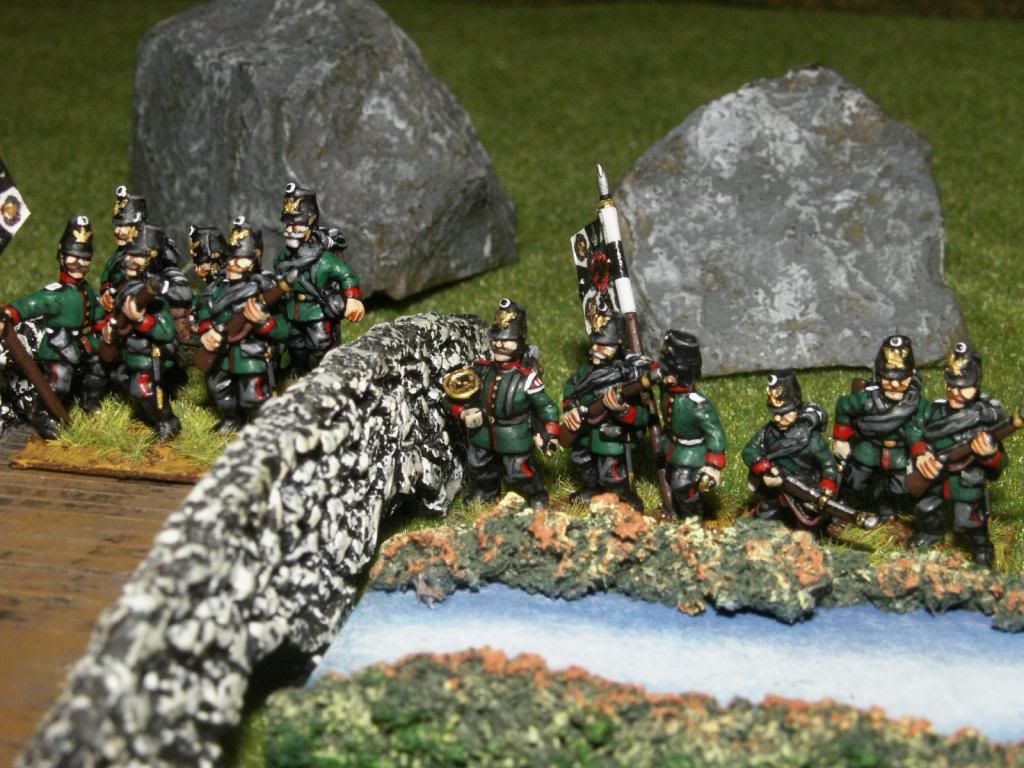 Infanterie légère prussienne défendant un pont.


Prussian light infantry defending a bridge.
Bonjour à tous,
Les Prussiens de 1870 s'étoffent,
Dimitri a peint quelques nouveautés que voici...
The Prussians in 1870 are expanding,
Dimitri has painted some news...here they are...
Vorwärtz!

Les renforts arrivent en vue de Gravelotte-Saint-Privas le 18 août 1870.


Vormärtz!

Reinforcements are coming in Gravelotte-Saint Privas, on

August 18, 1870.
Prêts pour la bataille! Les alliés Wurtembourgeois sont là!


Ready for battle! Wurtembourgeois allies are there!
Un appui subtil et léger...


A subtle and light support...
Parmi les batailles où on a pu trouver ces régiments, l'une des plus célèbres est Gravelotte...
Among the battles where you could find these regiments, one of the most famous is Gravelotte ...
Camouflage dans un champ de blé.


Camouflage in a field of wheat.
Le 18 août 1870 , à Gravelotte, le général Steinmetz prend l'initiative,
sans ordre de son supérieur Von Moltke, le lancer à l'assaut des positions françaises
le 8ème corps, puis le 7ème, puis la 1ère division de cavalerie...
tous sont accueillis par une grêle de balles qui les rejettent au fond du ravin...
la moitié de l'armée prussienne est hors de combat à la fin de la journée...
Les Français se replient néanmoins, laissant le champ de bataille aux Prussiens.
The 18 August 1870 , at Gravelotte, General Steinmetz takes the initiative,
without orders from his superior Von Moltke, to storm the French positions
with the 8th Corps, then the 7th and the 1st Cavalry Division ...
all are greeted by a hail of bullets that reject Prussians in the ravine ...
half of the Prussian army is out of action at the end of the day ...
However, the French withdrew, leaving the field of battle to the Prussians.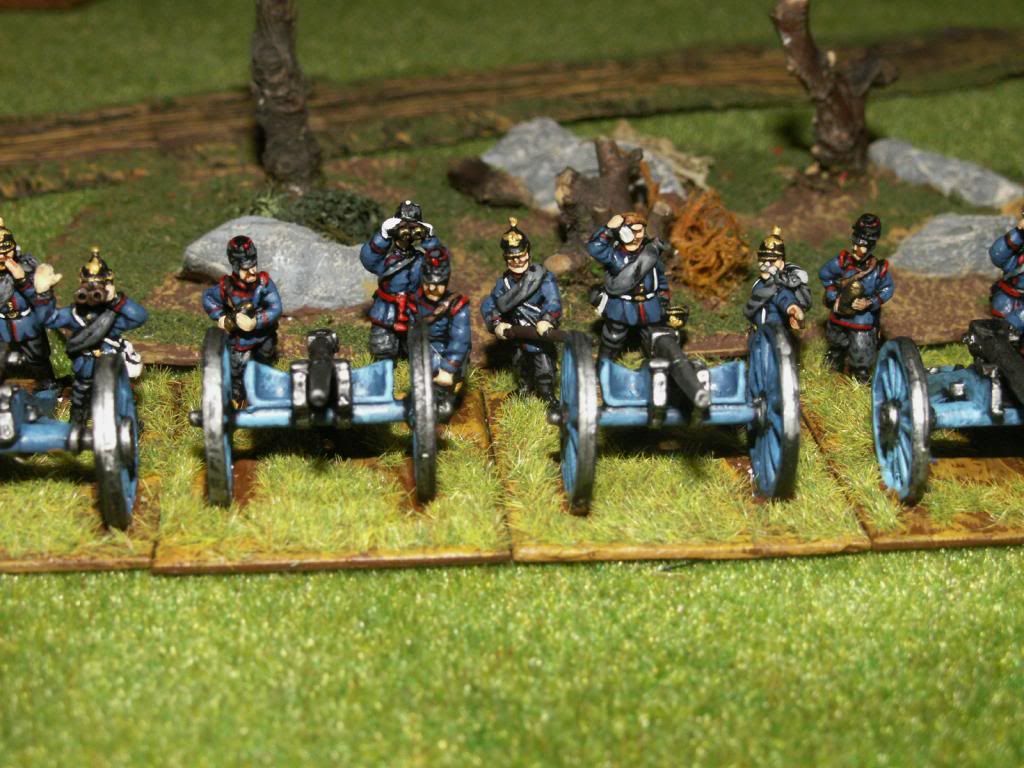 Que serait l'armée prussienne sans artillerie?


What would be the Prussian army without artillery?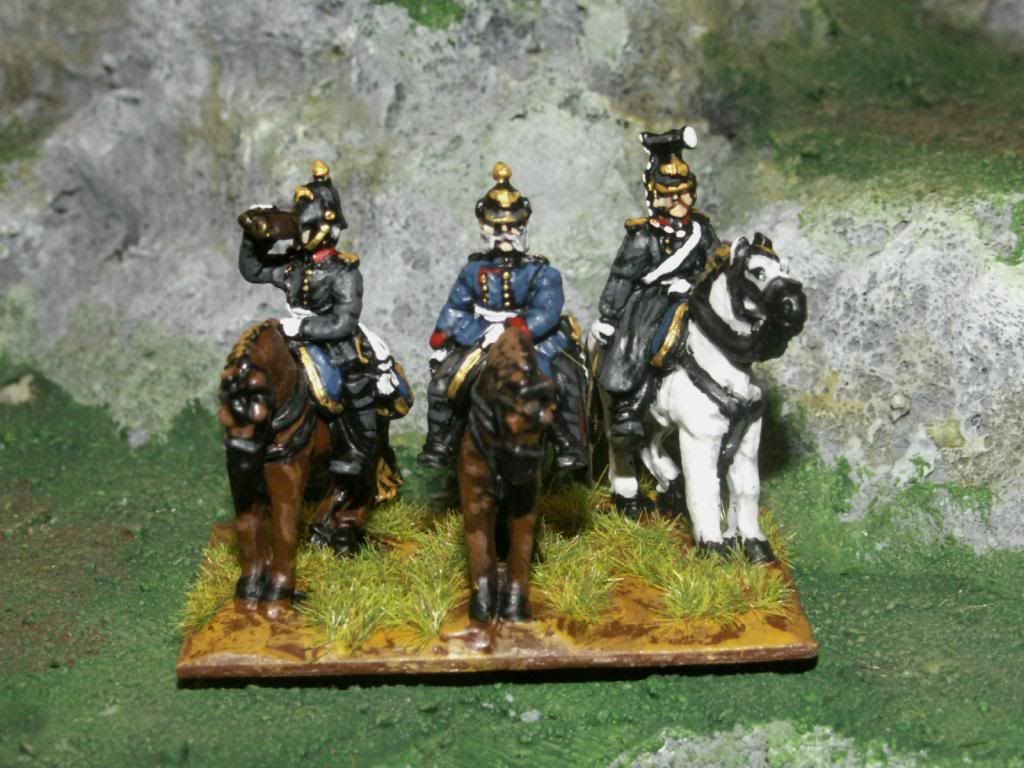 Le roi Guillaume en train de préparer le plan de bataille avec ses conseillers.


King William preparing the battle plan with his advisors.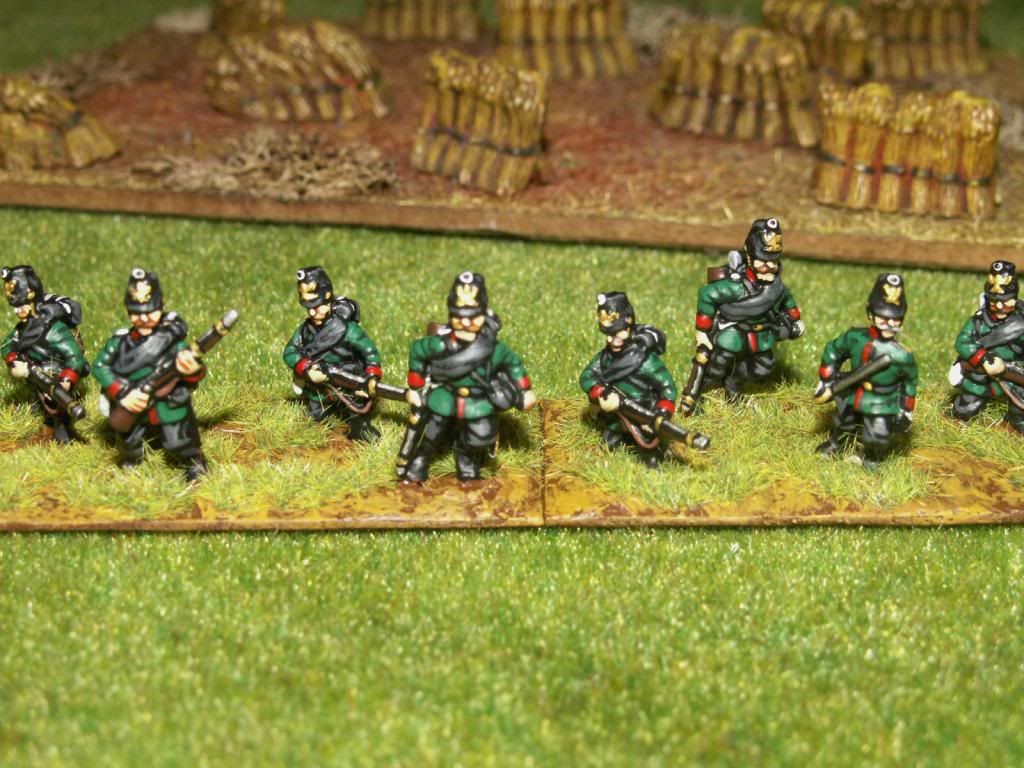 Bataillon léger prussien en tirailleurs.
Prussian light batalion in skirmish order.
Les Français garderont en mémoire ce 18 août 1870 et son hécatombe
au travers de l'expression « pleuvoir comme à Gravelotte »
utilisée lorsqu'il pleut averse...
The French will remember this Aug. 18, 1870 and its carnage
through the expression "raining like Gravelotte"
used when it is raining heavily...
The English equivalent must be
« it's raining cats and dogs »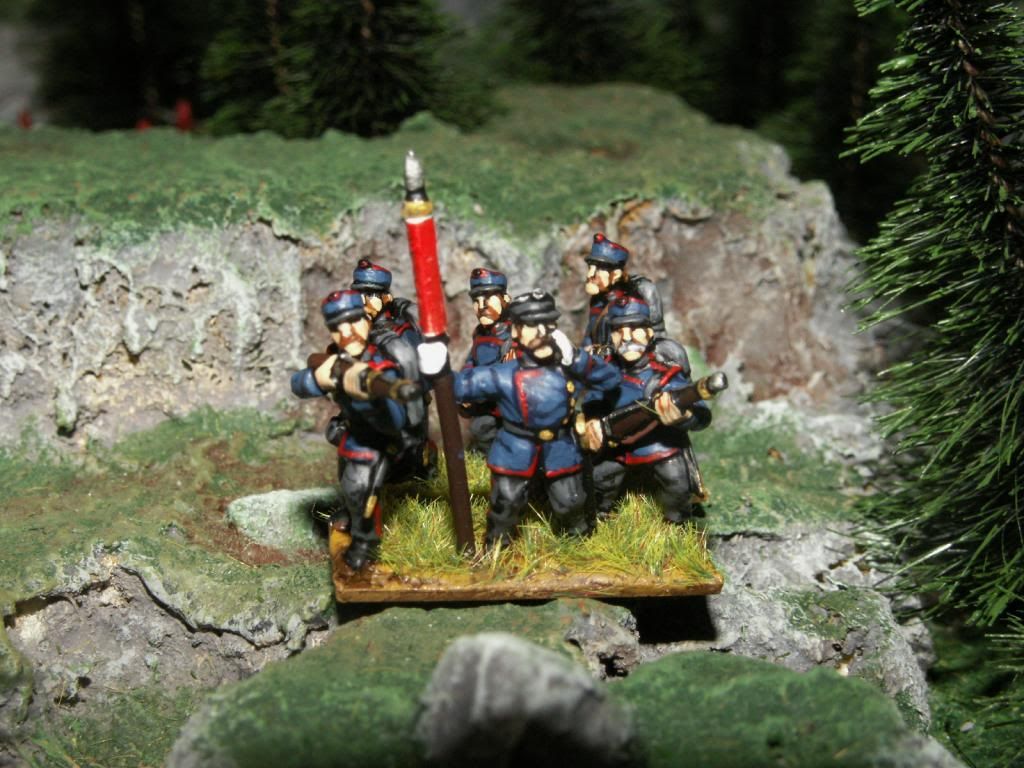 Bataillon wurtembergeois en montagne.


Wurtembourgeois batalion in mountain...






Infanterie de ligne prussienne 1870.


Prussian line infantry in 1870.
Au soir de la bataille de Gravelotte, les généraux prussiens rallient leurs troupes.
Ce sera le tournant de la guerre...mais ceci est une autre histoire...
On the evening of the battle of Gravelotte, the Prussian generals rallied their troops.
It will be the turning point of the war ... but this is another story ...








Hope you enjoy!
La marque des figurines pour l'infanterie est Essex, l'artillerie mélange Essex et Old Glory,
la cavalerie et les commandements sont des Old Glory.
Figures for the infantry is Essex, artillery is a mixture of Essex and Old Glory,
cavalry and the commandments are Old Glory.
Bienvenue à nos nouveaux membres,
welcome to our new members

: