Cuirassiers devant la chapelle criblée de balles.


Cuirassiers front of the chapel riddled with bullets.
Bonjour à tous!
Quelques renforts pour nos armées de la première guerre mondiale,
avec la présentation aujourd'hui du corps de cavalerie Sordet.
Some reinforcements for our troops in the WW1,
today with the presentation of the cavalry corps Sordet.
Le corps de cavalerie Sordet est créé début août 1914. Très mobile, ce corps est chargé de missions
de reconnaissance. Il est composé de régiments de hussards, cuirassiers, dragons, artillerie mobile,
chasseurs à cheval et...cyclistes (que nous n'avons malheureusement pas!).
The Cavalry Corps Sordet was created early August 1914.
Highly mobile, this corps is choosen for recognition mission.
It is composed of regiments of hussars, cuirassiers, dragoons, mobile artillery
chasseurs à cheval and cyclists ... (unfortunately we have'nt got them!).
De fiers cuirassiers, héritage du premier et second empire. (Essex).


Proud cuirassiers, heritage of first and second empire.
Le maréchal Joffre demandera beaucoup à cette unité : les ordres de déplacement
débutent à Mézières, puis départ pour la Belgique, le Luxembourg, la province de Liège,
celle de Namur, le Brabant, le Hainaut...pour repartir sur Paris, tout cela sans répit...
Marshal Joffre requires much to this unit: the movement orders
start at Mézières, then departure for Belgium, Luxembourg, province of Liège,
Namur, Brabant, Hainaut, back to Paris ... for all without respite ...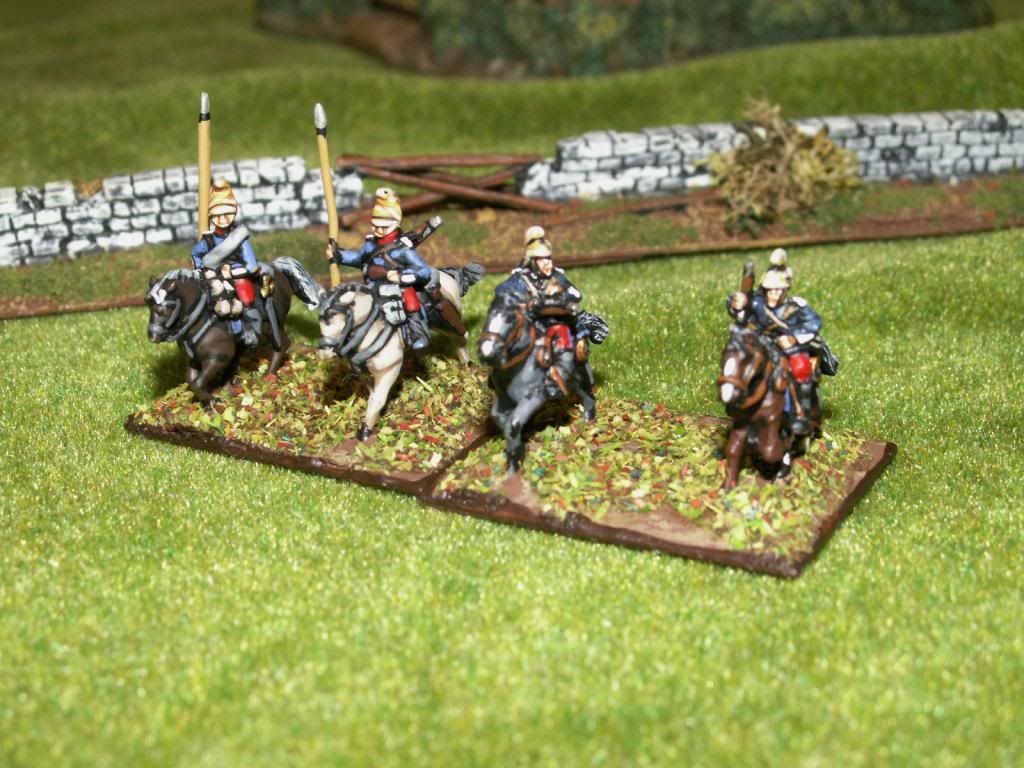 Chasseurs à cheval et dragons. (Minifigs et Peter Pig).
Les chevaux épuisés, ce seront des unités de dragons démontés qui tiendront position.
Horses exhausted, dismounted dragons will take place.
Les chevaux ne sont pas dessellés suffisamment, ils ne se reposent pas, ne sont pas nourris...
arrivés à épuisement, beaucoup tombent, morts. Les survivants participent à la bataille de la
Marne mais, épuisés, ne pourront poursuivre les Allemands pourtant en retraite...
Horses are unsaddled not enough, they do not rest, are not fed ...
come to exhaustion, many fall dead. Survivors participating in the Battle of
Marne but exhausted, can not pursue the Germans however retired ...
Unité de reconnaissance surveillant la Marne.


Reconnaissance unit watching the Marne.
La cavalerie mobile française en 1914.


Mobile french cavalry in 1914.
Une mitrailleuse est installée dans un champ pour soutenir les cavaliers.


A machine gun is installed in the field to support the riders.
Ajoutons quelques nouvelles figurines...
Let's add some new figures...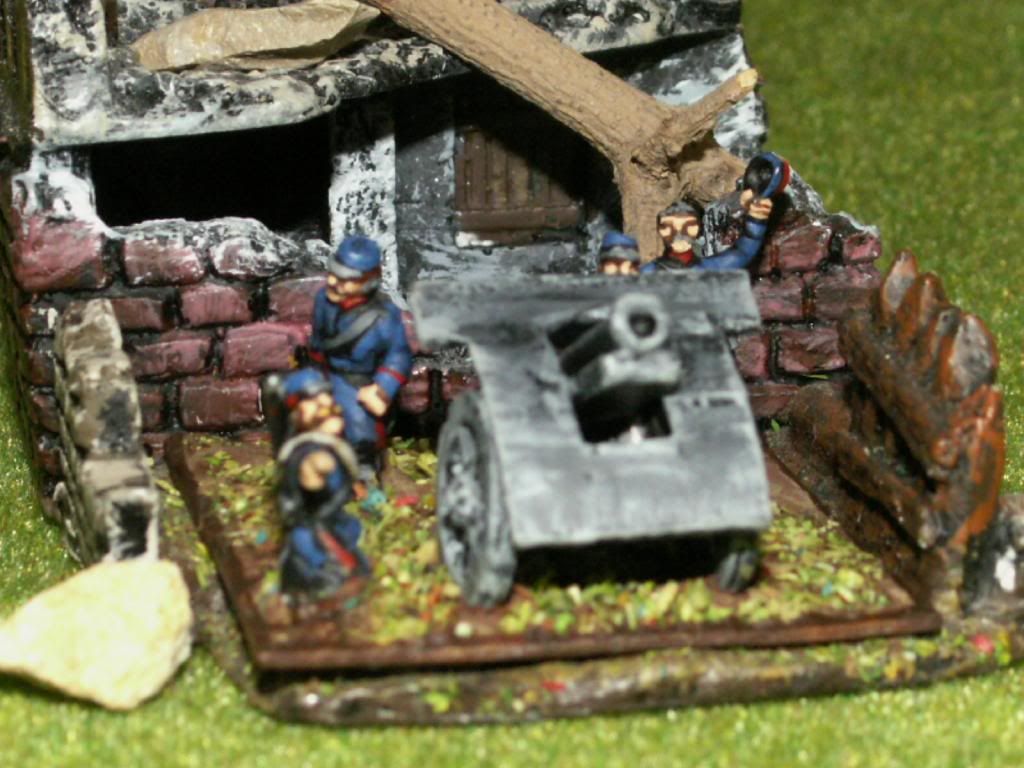 ...ainsi qu'une artillerie lourde!


...and a heavy gun!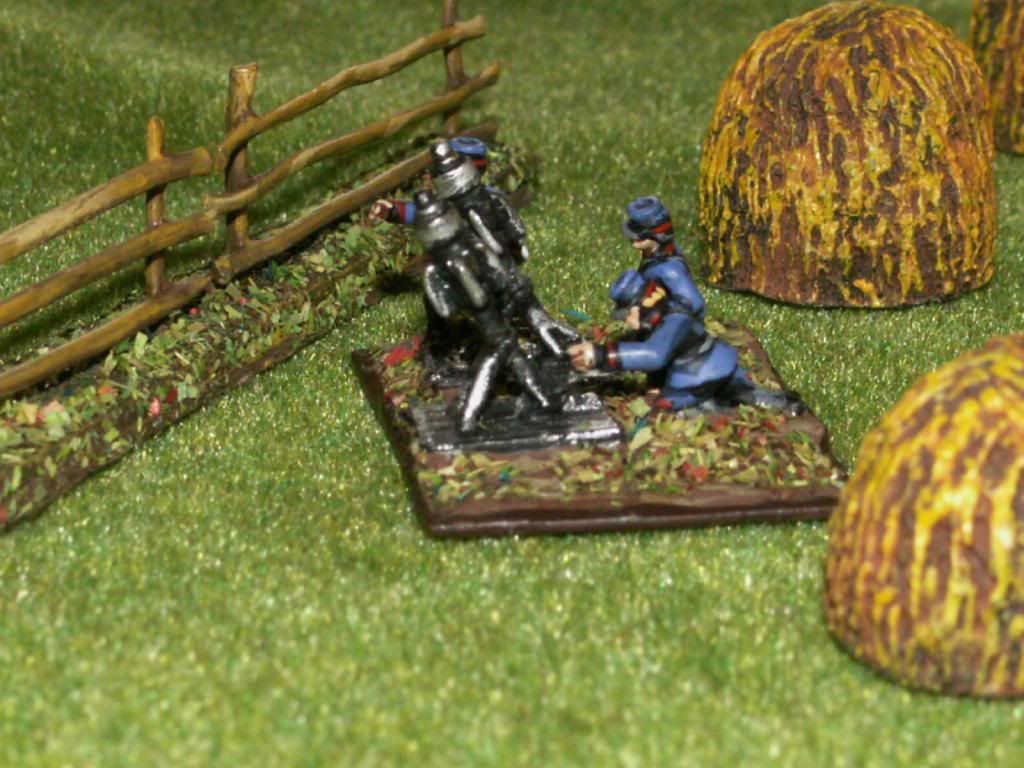 Tirs de mortiers.


Mortars.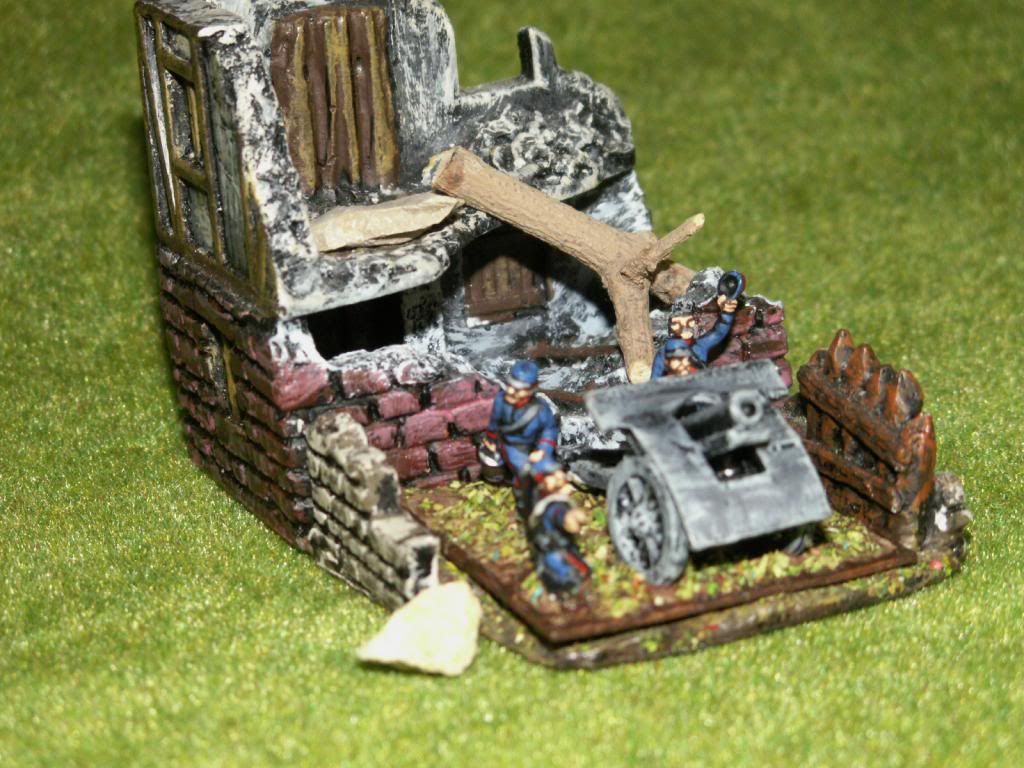 Dans les ruines d'un village, l'appui en artillerie.


In the ruins of a village, supporting artillery.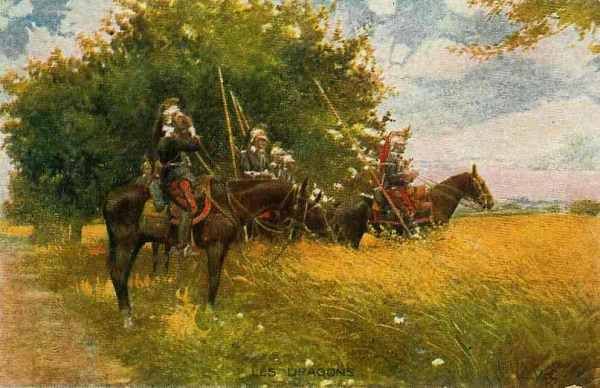 Dragons en mission de reconnaissance.
Brigade de cavalerie française en 1914.


French cavalry brigade in 1914.
Le 26 août 1914, décimé, le corps est dissout...
August 26, decimated, the corps is dissolved ...
La cavalerie aura de plus en plus de difficultés
à s'imposer sur les champs de bataille,
place à l'infanterie, ici une unité d'infanterie de montagne...



The cavalry will have less and less a place on the battlefield,




up to the infantry, moutain infantry unit here ...
...et place aux chars...mais ceci est une autre histoire...
...tanks are coming...but this is another story...
Bienvenue à Jason et à Emilio!
Welcome to Jason and Emilio!