Les Britanniques ont débarqué!


The Britiish have landed!
Bonjour à tous,
En seconde guerre mondiale, de nouvelles troupes, du côté britannique cette fois.
Petite présentation en quelques photos de ces figurines 20mm...
In World War II, new troops, on the British side this time.
Small presentation in a few photos of those20mm figures ...
Les Red Devils, eux, ont atterri. A l'arrière, le matériel vient d'arriver.


The Red Devils have landed. At the rear, the material has arrived.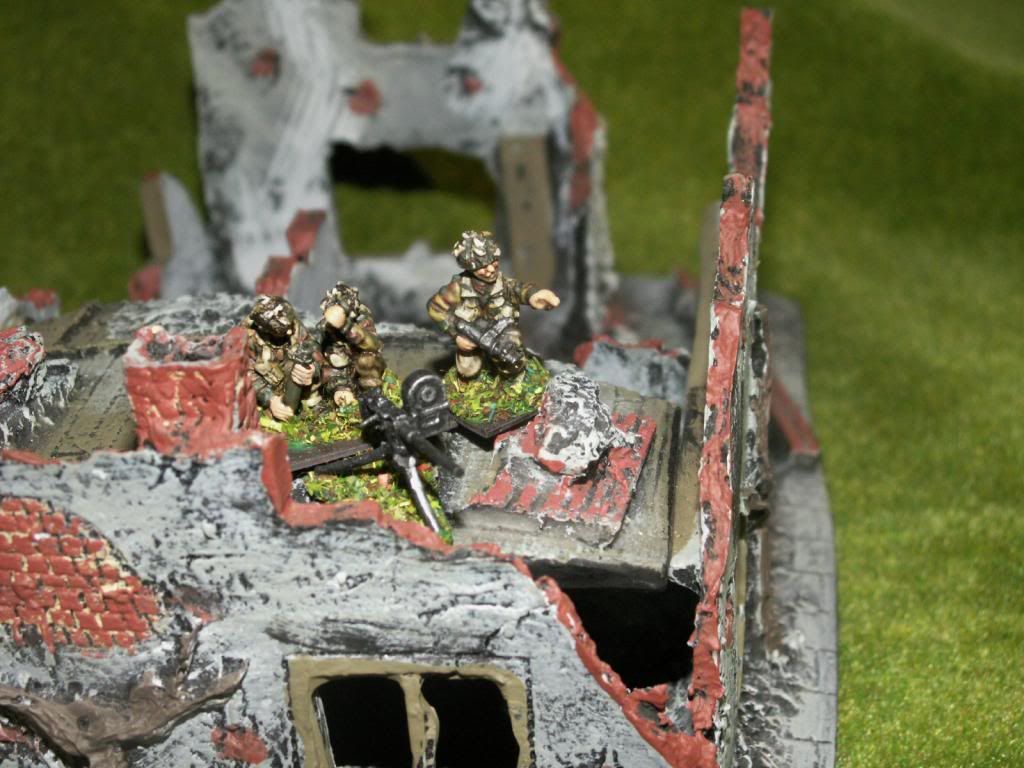 Installation d'une mitrailleuse au premier étage d'une habitation qui a connu les bombardements.


Installation of a machine gun on the first floor of a house wich saws the bombings.
On installe le premier blessé à l'abri des combats.


The first wounded from the fighting is installed.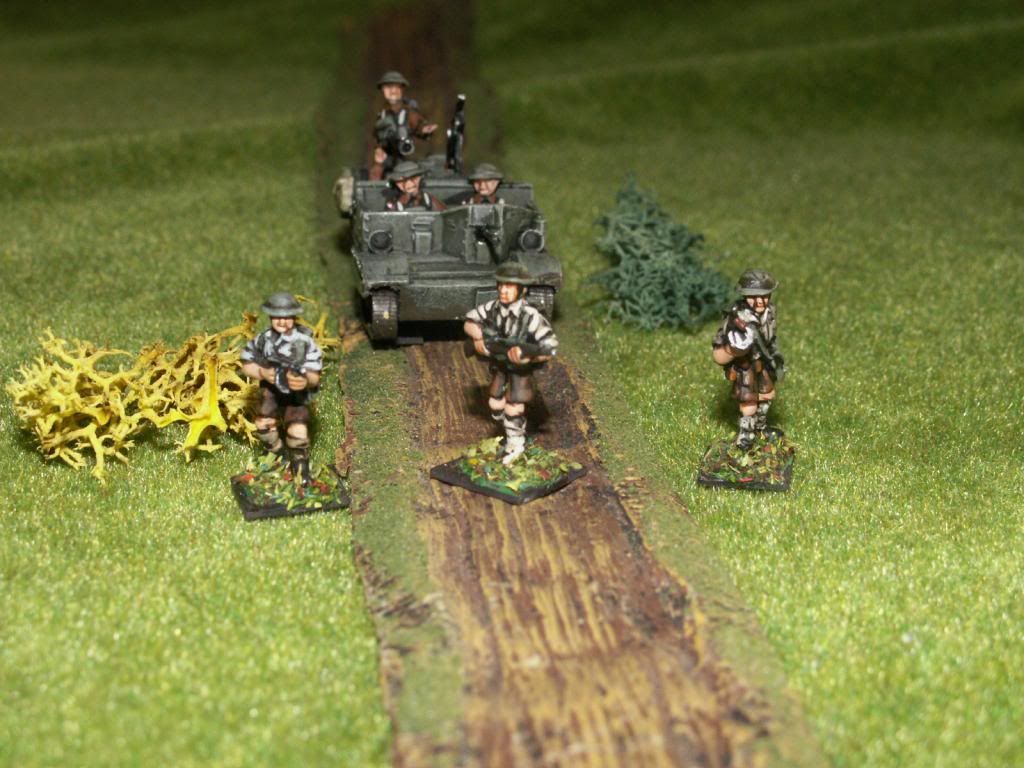 Quelques renforts, en tenue plus légère.


Some reinforcements, wearing lighter.
Après un corps à corps dans les positions retranchées, on prend possession des lieux.


After a melee in entrenched positions, we take possession.
Fin d'après midi. Dans une rue, on allume un feu en prévision de la nuit.


Late afternoon. In a street, a fire is lit in anticipation of the night.
Le sergent a aperçu un blindé allemand.


The sergeant saw a German tank.
Renforts canadiens.


Canadian reinforcements.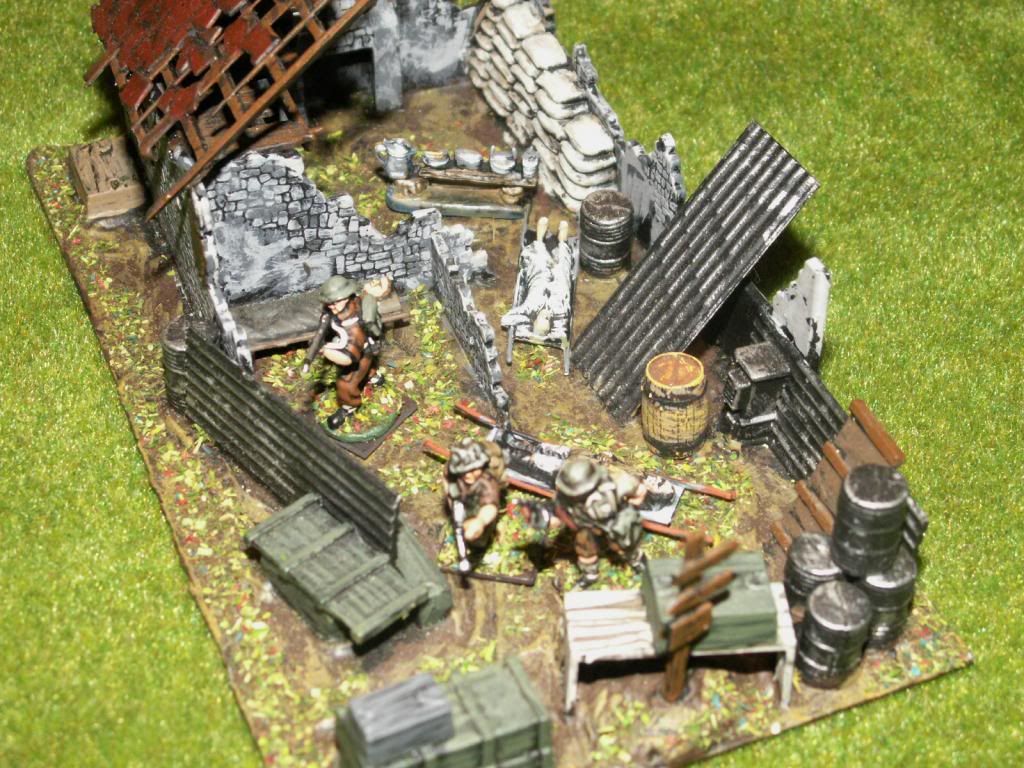 Le soir arrive, avec lui d'autres blessés, et quelques tirs de loin : les Allemands n'ont pas tous fui...


Evening comes, with him other wounded soldiers, and a few shots , the Germans do not have all fled ...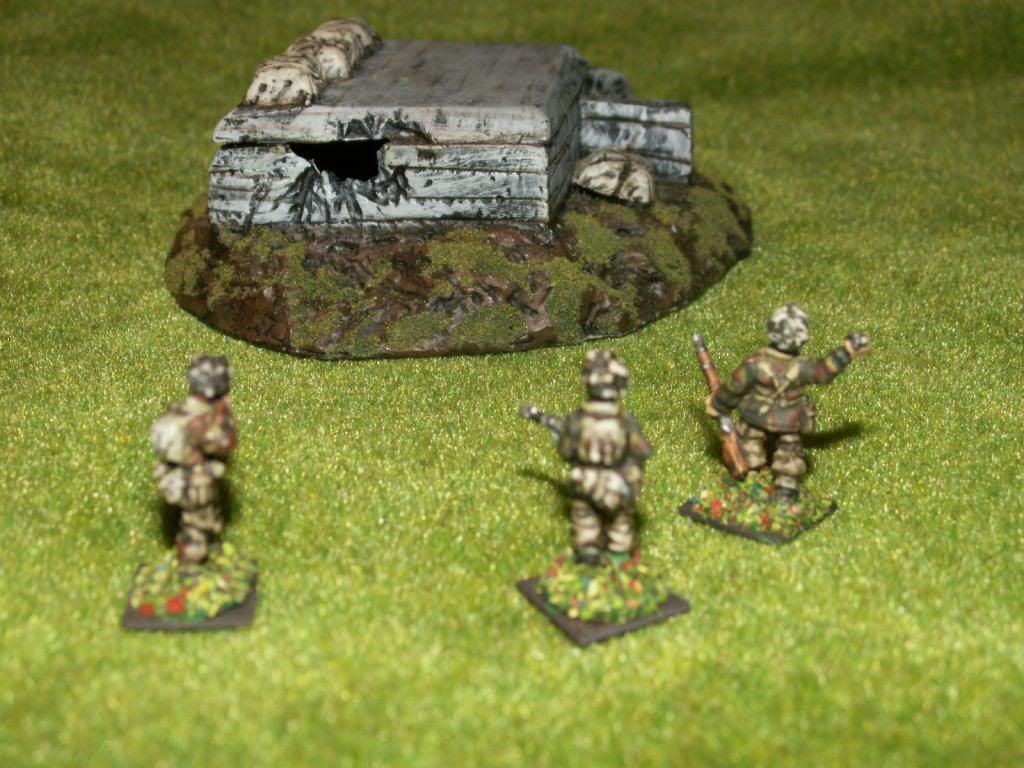 Le bunker semble désert...mais au cas où...
The bunker seems deserted ... but just in case ...
Septembre 1944, les Anglais sont en reconnaissance...


September 1944, the English are in recognition ...
...pour une mission très délicate...


...for a very difficult mission...
...le pont à prendre est trop loin...


...the bridge to attack is too far...
Partie de Normandie, la tempête se propagera vers l'est,
en direction de l'Allemagne...mais ceci est une autre histoire...


Leaving Normandy, the storm will spread eastward




towards Germany ... but that's another story ...
C'est un hasard, mais mon ami Philippe El-Frances présente lui aussi ses Anglais,
en 28mm, et comme il vient de changer de blog
je vous incite à voir ses superbes productions sur ce
lien
...
It is a coincidence, but my friend Philippe El Frances also presents his English,
in 28mm, and as he has just changed blog
I encourage you to see its beautiful productions on this link ...
Christophe aux pinceaux (et Phil pour quelques éléments de décor...), Phil aux textes et photos.
Christopher at the brushes (and me for a few elements of decor...), Phil to texts and photos.