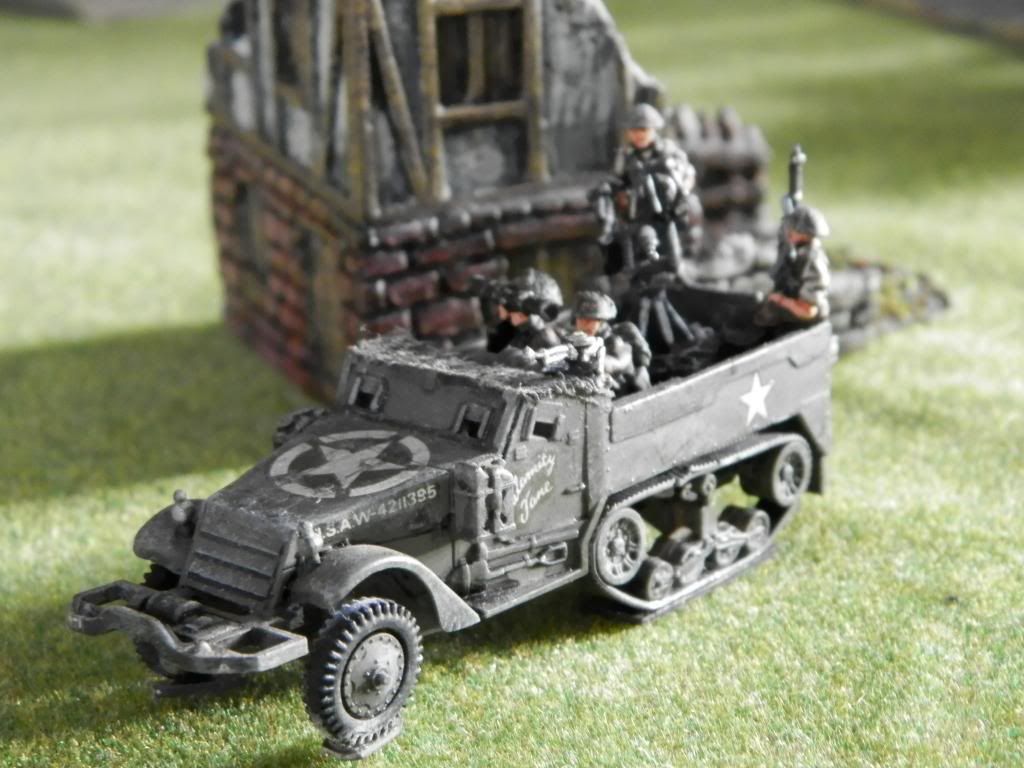 Au petit jour, un half-track se dirige vers le sud, en direction du front : le capitaine Houston
ordonne de pacifier une zone située à 15km.


At dawn, a half-track moves to the south, towards the front. The Captain Houston


ordered to pacify an area 15km from here.
Bonjour à tous,
on entame l'année 2013 sous le signe de la seconde guerre mondiale.
Les nouvelles unités sont américaines, en voici une petite présentation...
we are beginning the year 2013 under the sign of the Second World War.
The new units are American, here is a small introduction ...
Sur un chemin de Normandie, une compagnie de GI's reçoit les ordres : le sergent Grief apprend que la zone n'est pas sécurisée, le danger est proche...


On a path of Normandy, a GI company receives orders:

Sergeant Grief learns that the area is not secure, the danger is near ...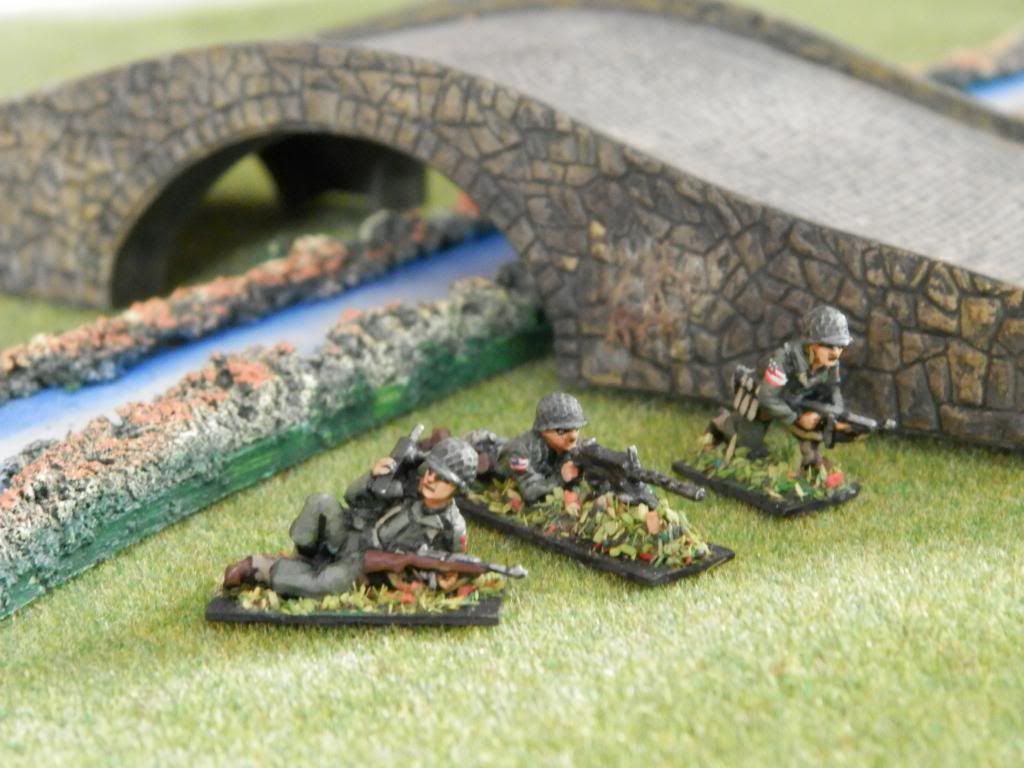 ...mais un groupe parachuté non loin de là est en appui.


...but a dropped group is not far away, progressing.






A l'approche du village, une mitrailleuse est installée, on a signalé des mouvements suspects.
Approaching the village, a machine gun is installed, it was reported suspicious movements.
Damned! Les positions allemandes aux alentours du village sont fortifiées, il faut partir à l'assaut!
Damned! German positions around the village are fortified , we have to launch the attack!
Non loin des positions retranchées, le village semble désert...


Not far from entrenched positions, the village seems deserted ...
...et pourtant...


...and yet...
.......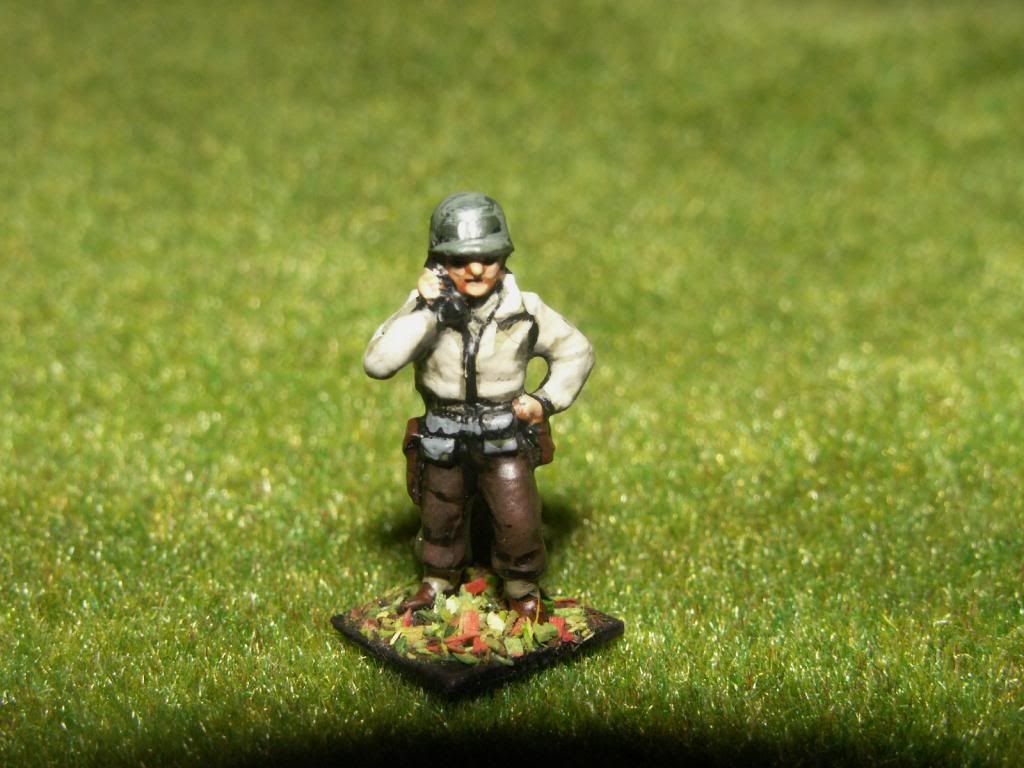 Houston, we have a problem!
Le capitaine Houston envoie des renforts...
The captain Houston is sending reinforcements...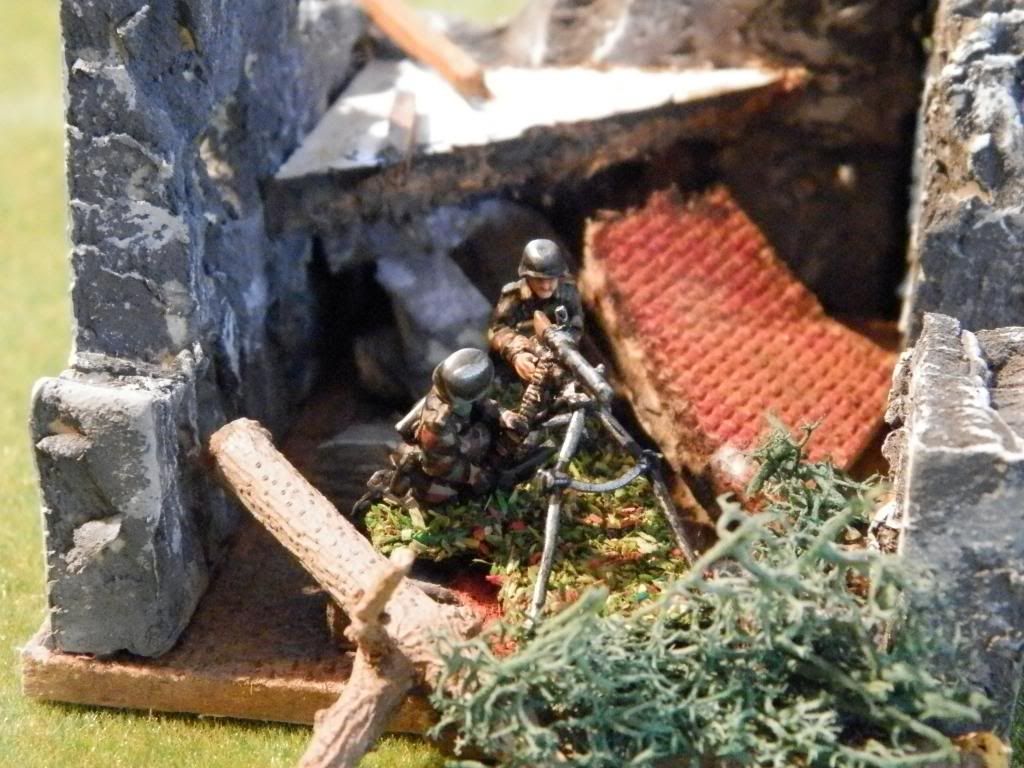 Renforts nécessaires pour déloger des Allemands peu nombreux mais bien armés dans les décombres d'une maison...


Reinforcements necessary to dislodge the Germans, few but well-armed

in the rubble of a house

...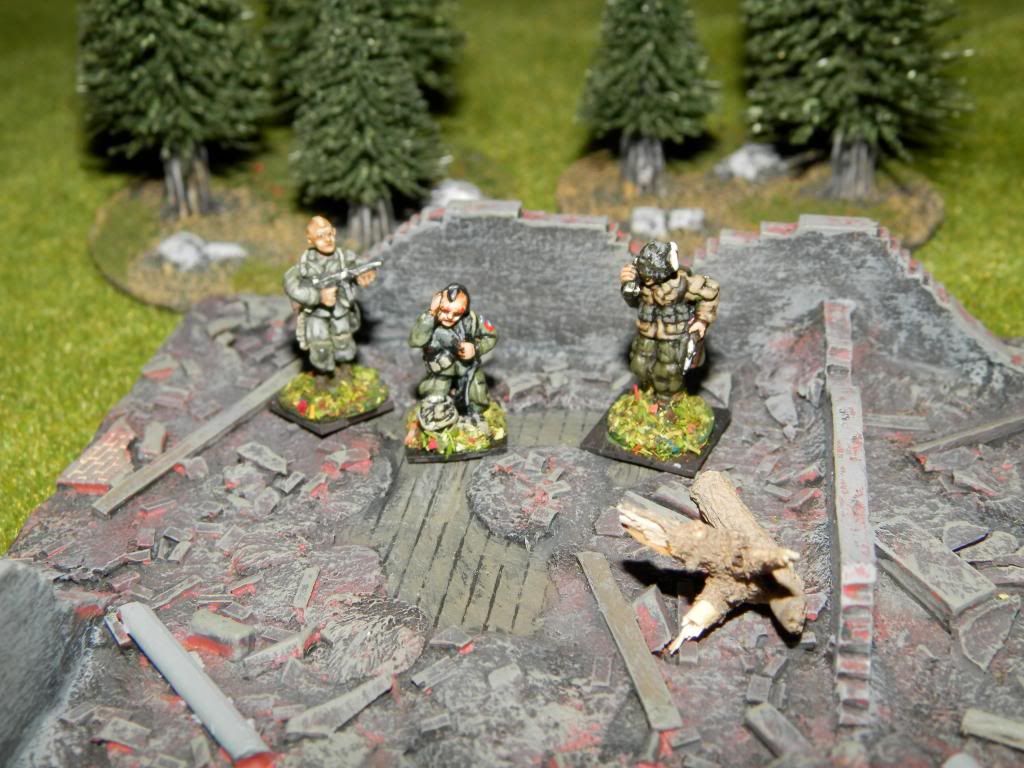 A l'arrière du front, quelques blessés récupèrent des forces.


Behind the front, a few wounded soldiers are recovering strength.
Avec l'appui des renforts, la progression est plus rapide et les Allemands entament la retraite...
With the support of reinforcements, the progression is faster
and the Germans are beginning retirement ...
Là-bas, vite! Les Allemands cherchent à s'enfuir!


There, quick! Germans are trying to escape!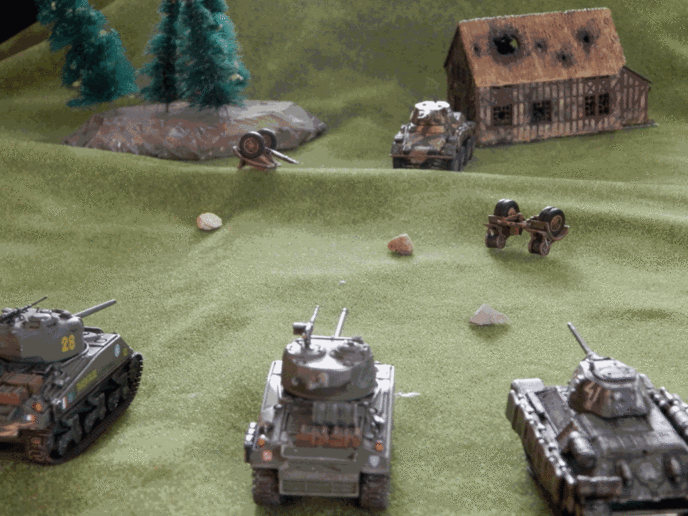 Plus tard, ce seront les Sherman qui devront prendre le relais, quelques chars allemands protégeant la fuite...
un échange de tirs s'engage alors..


Later, Sherman tanks will have to counterattack some German tanks protecting the escape...




a firefight then engages ...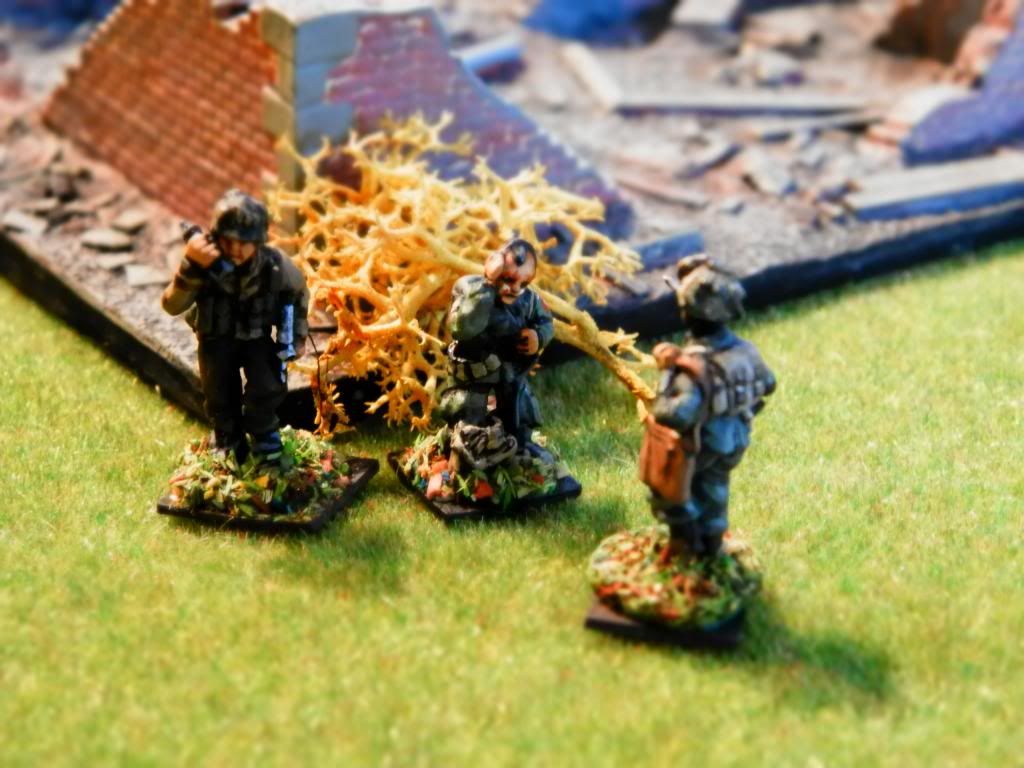 Au soleil couchant, on décide de laisser quelques blessés dans la zone pour la nuit...


At the sunset, it is decided that some wounded men will stay here for the night...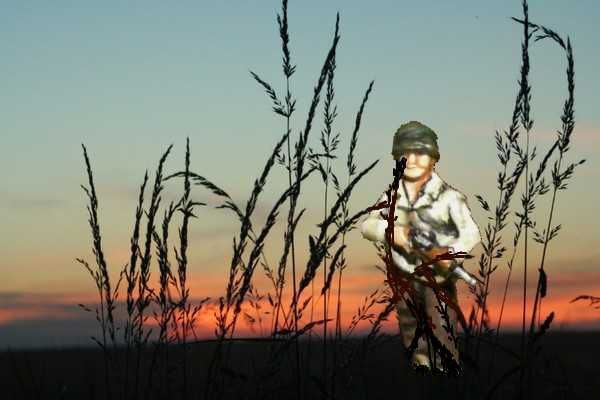 Les GIs devront marcher encore quelques heures après le coucher du soleil avant de pouvoir se reposer...et entamer une nouvelle journée...mais ceci est une autre histoire!


GIs have to walk a few hours after sunset to be able to relax ... and start a new day ... but that's another story!
Les figurines présentées sont de la marque Platoon 20, shq, Anthony Barton....
The brands of figures are Platon 20, shq, Anthony Barton...
Christophe aux pinceaux, Phil aux textes et photos...
Christopher to the brushes, Phil to the texts and photos...