Un matin d'été 1944, du côté de Bernières sur mer...sur un chemin de campagne, après 10 minutes de route, le sergent Halltz arrive en vue du QG...il doit trouver le commandant, Le Hauptmann Von Rieberg, pour lui transmettre un ordre.


One summer morning in 1944, near Bernières sur mer .. on a country road after a 10 minute drive, Sergeant Halltz arrives for HQ ... he must find the commander, Hauptmann Von Rieberg to send him a message.
Bonjour à tous!
Une petite présentation en
seconde guerre mondiale aujourd'hui, avec des figurines 20mm...
Une armée allemande prévue soit pour du "skirmish", soit avec la règle Blitzkrieg.
World War II today, with 20mm figures ...
A German army planned for the "skirmish" or the rule Blitzkrieg.
Er ist da, genau das Richtige!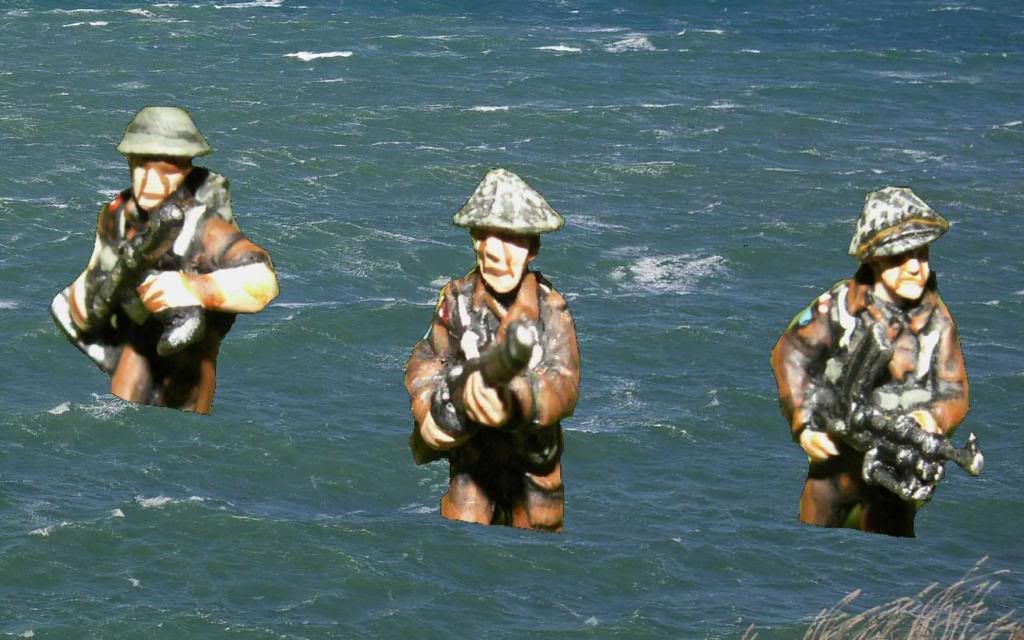 Quelques heures auparavant du côté de Juno...


A few hours ago , near Juno...
Le Hauptmann Von Rieberg est en train de surveiller l'ennemi lorsqu'il reçoit l'ordre : résister face à une offensive canadienne, le régiment La Chaudière a débarqué non loin d'ici, et progresse vers les positions allemandes.


Hauptmann Von Rieberg is currently monitoring the enemy when receiving order: resist against a Canadian attack, the regiment La Chaudière landed not far from here, and is progressing towards the German positions.
Les mitrailleuses sont prêtes, en tenue camouflage : les MG42 seront utiles pour les tirs croisés. Avec ses 1 200 coups minimum à la minute, cette arme est redoutable!


The machine guns are ready, wearing camouflage: the MG42 will be useful for crossfire. With minimum 1200 shots per minute, this gun is terrible!
Les figurines sont de différentes marques, parmi lesquelles AB, SHQ, Platoon...
The figures are of different brands, including AB, SHQ, Platoon...
Quelques véhicules surveillent les champs aux alentours. Sdkfz, automitrailleuses, tout est prêt pour freiner l'ennemi.


Some vehicles monitor the fields around. Sdkfz, armored cars, everything is ready to stop the enemy.
Un groupe allemand investit les ruines d'une maison.


A German company invests the ruins of a house.
A son retour, le sergent est stoppé par la milice française : la route n'est pas sûre, les Anglais et les Américains ont pris à revers l'armée allemande.


On his return, the sergeant is stopped by the French militia: the road is not safe, the English and the Americans took back the German army.
Plus près de l'ennemi, à l'abri de sacs de sable, les canons des Hornisse (ou Nashorn) sont prêts à faire barrage...les piqûres des "frelons" (

Hornisse

) sont souvent mortelles.


Closer to the enemy, protected by sandbags, guns of Hornisse (or Nashorn) are ready to resist.

"hornets" (

Hornisse

) bites are often fatal.
Installation des mitrailleuses sur les toits des bunkers...HMG et MMG de la Wehrmacht.


Installation of machine guns on the roofs of bunkers : MMG and HMG from the Wehrmacht.
Les informations signalent des blindés alliés...


Informations report armored allies ...
Après Juno Beach, un squad canadien franchit un pont...


After Juno Beach, a Canadian squad is crossing a bridge ...
...au loin, un vrombissement de moteurs...


...away a roar of engines ...
...et le Stuka pique...


...and the Stuka is diving...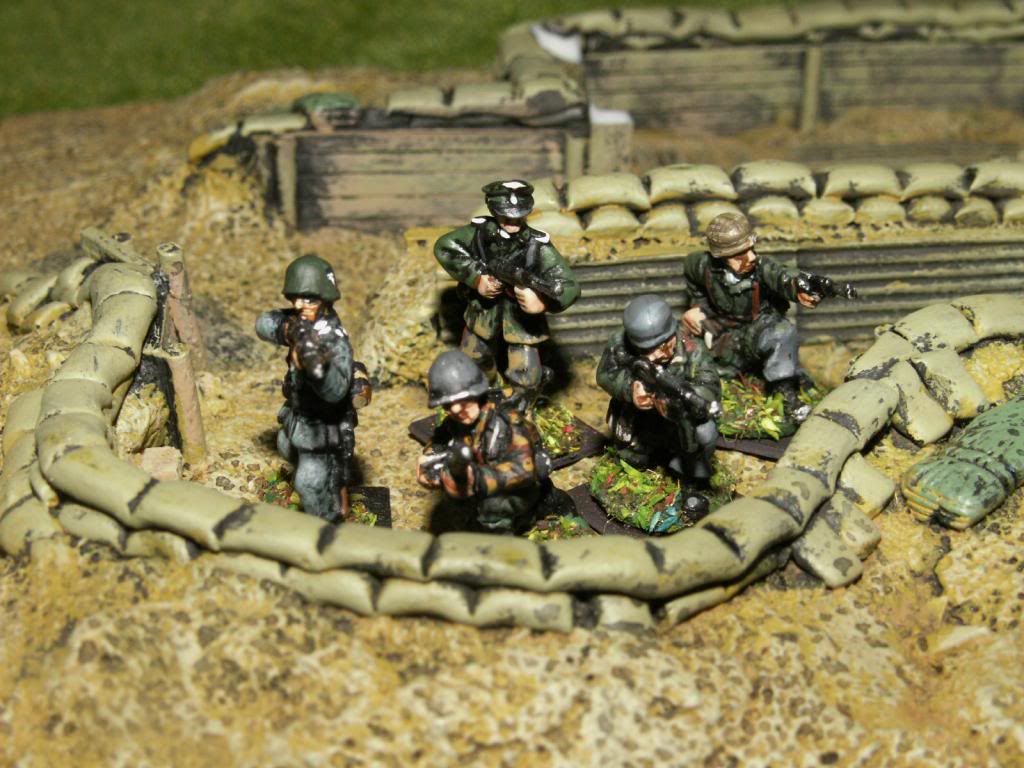 Les premiers coups de feu retentissent! Les Panzergrenadiers résistent...


The first shots rang! The Panzergrenadier resist ...
D' autres ponts seront détruits, certains Panzers échappant de peu aux tirs explosifs.


Other bridges will be destroyed, some Panzers narrowly escaping death.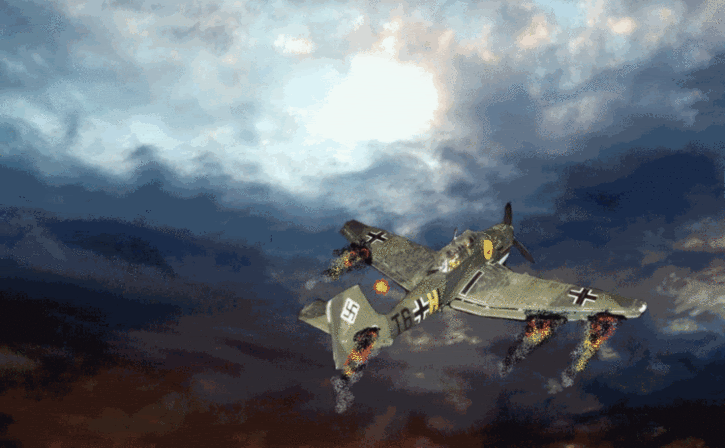 Le ciel est aux alliés : attaqué quelques minutes plus tard par une escadrille anglaise,
cet appareil ne verra pas la fin de la guerre...mais ceci est une autre histoire...
The sky is to the allies : attacked

a few minutes later by English airfleet ,




this plane will not see the end of the war ... but this is another story ...
Christophe aux pinceaux, Phil aux textes et photos.
Christopher for the brushes, Phil for texts and photos.