Premier régiment de fusiliers marins.


First regiment of marines.
Bonjour à tous!
La brigade Ronarc'h aujourd'hui...
Août 1914 : l'armée française cherche des combattants.
Très peu de combats maritimes, on décide alors d'utiliser des fusiliers marins à terre.
C'est la brigade Ronarc'h, du nom du contre-amiral.
Greeting everyone!
Brigade Ronarc'h today ...
August 1914: the French army's looking for soldiers.
Very few sea battles, it was decided to use marines ashore.
This is the brigade Ronarc'h, the name of the admiral.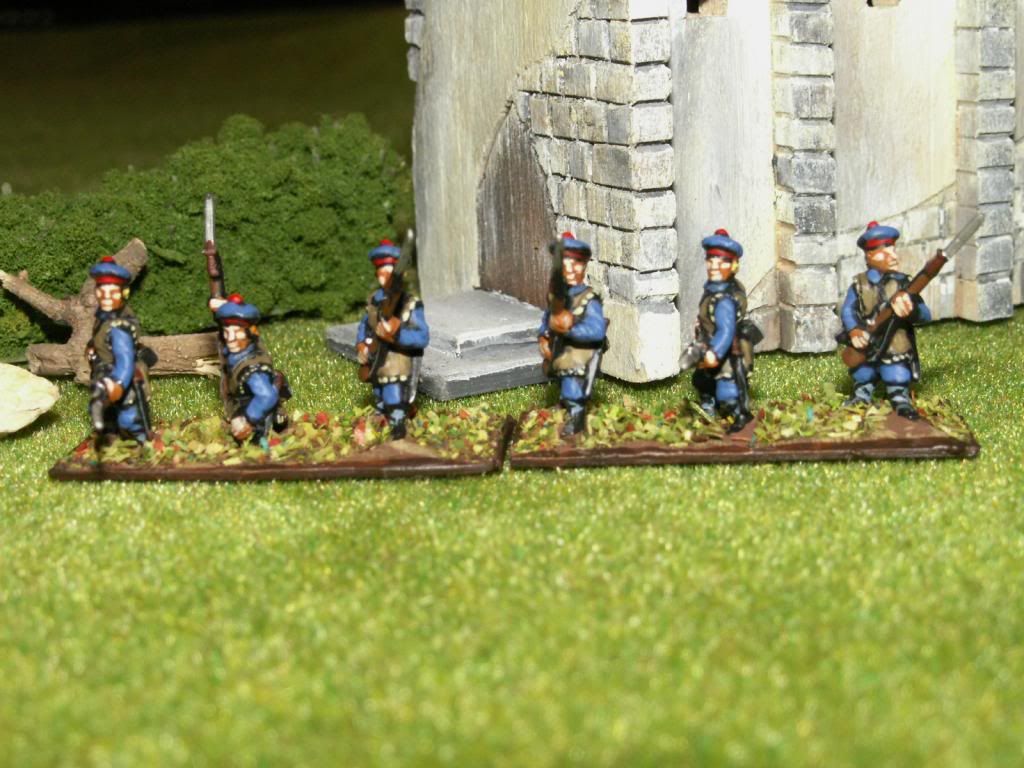 Défense d'une église dans les faubourgs de Paris.


Defense of a church in the suburbs of Paris.
Cette brigade de 6000 hommes est constituée de deux régiments
de fusiliers marins, et d'une section de mitrailleuses.

This brigade of 6,000 men consists of two regiments
marines, and a machine-gun section.
Officiers français.


French officers.
Première mission : défense de Paris, au tout début de la guerre.
First mission: defense of Paris, at the beginning of the war.
L'appui en artillerie ne sera pas superflu.


The artillery support will not be superfluous.
Les figurines sont des 15mm, Essex, Minifigs, Gladiator...
15mm minis, Essex, Minifigs, Gladiator...
Une unité de mitrailleuses est créée dans la brigade.


A machine gun unit is created in the brigade.
En octobre 1914, la brigade est transportée par train pour prêter main forte
à l'armée belge assiégée. Le convoi s'arrête à Gand...
In October 1914, the brigade was transported by train to lend a hand
to the Belgian army besieged. The convoy stops in Ghent ...
Arrivée de la brigade Ronarc'h à Gand. Elle doit s'y arrêter, la voie est coupée.
Arrival of the brigade Ronarc'h in Ghent. It should stop there, the rails are cut.
Arrivés à Dixmude mi-octobre, ils doivent s'y battre à un contre trois.
L'ordre de l'amiral Ronarc'h est sans ambiguïté :
« Le rôle que vous avez à remplir est de sauver notre aile gauche jusqu'à l'arrivée des renforts.
Sacrifiez-vous. Tenez au moins quatre jours. »
Dixmude reached mid-October, they must fight one against three.
The order of Admiral Ronarc'h is unambiguous:
"The role you have to fulfill is to save our left wing until reinforcements arrived.
Sacrifice yourselves. Hold at least four days. '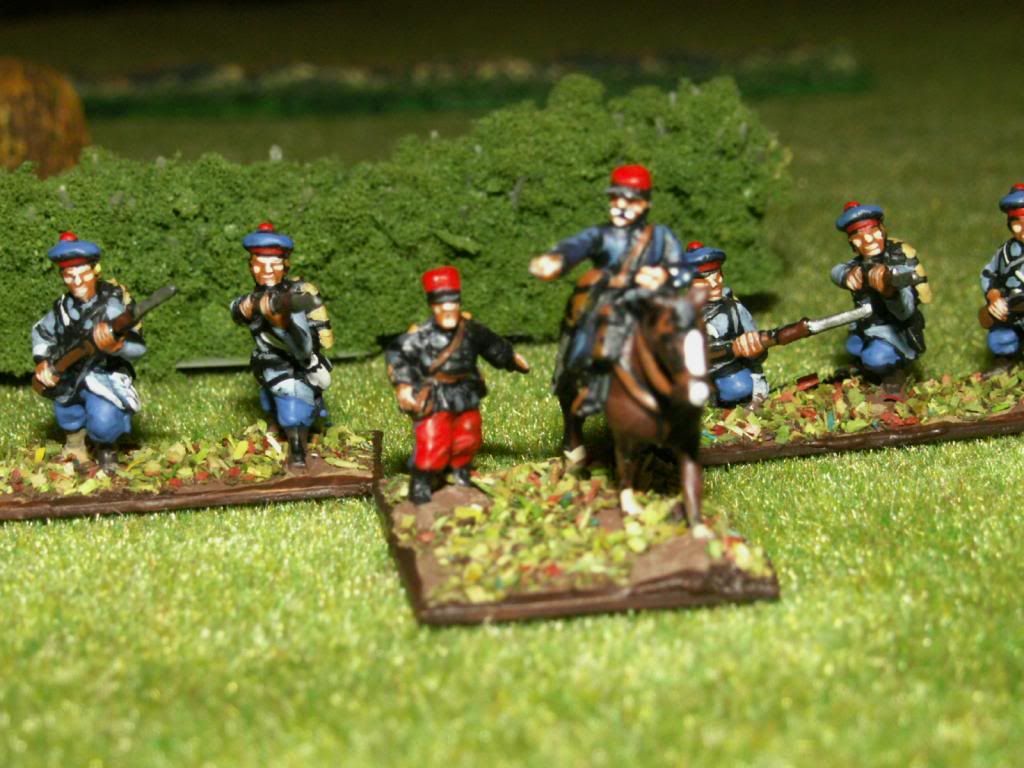 La brigade se déploie à Dixmude...
Brigade deploys at Dixmude ...
Ils sont rejoints par des unités de tirailleurs sénégalais, et le combat est terrible...
They are joined by Senegalese Tirailleurs units, and combat is terrible ...
La brigade Ronarc'h à Dixmude, épaulée par les tirailleurs sénégalais.


Brigade Ronarc'h Diksmuide, supported by the Senegalese tirailleurs.
Premier et deuxième régiments de fusiliers marins et tirailleurs sénégalais.


First and second regiments of marines and Senegalese tiailleurs.
Ils ont promis de tenir quatre jours, ils ont tenu trois semaines...
They promised to hold four days, they held three weeks ...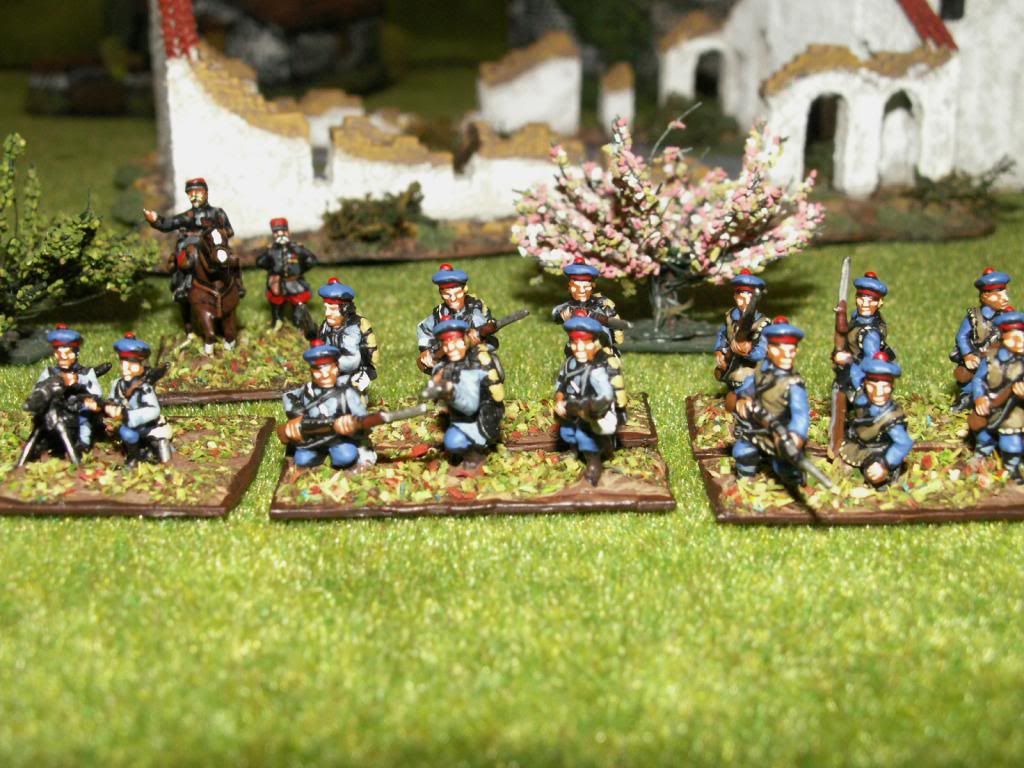 Tenez coûte que coûte!


Hold at all costs!
Cette brigade ne vivra que 16 mois : la marine a besoin
de ses hommes pour lutter contre les sous-marins allemands.
Elle perdra pendant cette durée l'équivalent de ses effectifs de départ,
soit plus de 6000 hommes. La brigade est dissoute fin 1915.
This brigade will live only 16 months: Navy needs
his men to fight against German submarines.
During this time it will lose the equivalent of its staffing departure,
more than 6000 men. The brigade was disbanded late 1915.
L'artillerie française est dominée à Dixmude...les pertes seront terribles malgré son soutien.


The French artillery is dominated at Dixmude ... terrible losses despite its support.
Christophe aux pinceaux, Phil aux textes et photos.
Painting is Christopher, texts and photos Phil.
Bienvenue à nos nouveaux membres, Joseph K, Steve et MiniMike...
Welcome to our new members, Joseph K, Steve et MiniMike...